Strong leadership, vast financial expertise and experience, and a commitment to delivering exceptional, timely and accurate CFO financial services and guidance are hallmarks of CFO Advisory Group.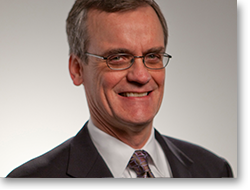 "We built our firm with purpose and intent to bring exceptional value to our clients. Performing CFO functions requires forward thinking, strong business sense, involvement, implementation of practical, well-balanced and ethical processes, and importantly, trust."
Jim Feehan, a founding partner, offers more than 25 years of executive leadership experience in finance, accounting and taxation. He uses know-how and expertise to assist clients with financing, company formation, financial compliance and financial reporting. Feehan has assisted creditors as a court appointed receiver, liquidating agent and creditor committee representative in various liquidations and bankruptcies.

Feehan's Big Four accounting experience in audit and taxation provided a solid platform for his financial career. He has served as CFO for various small- to mid-size privately held entities in a wide spectrum of industries. His industry experience includes real estate development, rental real estate, agriculture, trucking, high tech, banking, retail, construction and manufacturing. He has a "hands-on" approach to problems and he provides practical advice and leadership.

Feehan graduated with a Bachelor of Arts degree from the University of Nebraska at Kearney and earned a Master of Taxation from the University of Denver. He serves on the board of directors of Colorado National Bank, Colorado National Bancorp and the Turnaround Management Association as treasurer. Feehan also serves on the board of a local charitable foundation.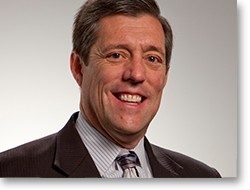 "Advancing the initiatives of our clients with respect to their financials is our specialty. A CFO's ability to view and evaluate numbers in a business context is essential to the success of a business. From presenting to financing partners to developing and managing processes to leverage financial stability, we work in partnership with our clients to ensure optimal outcomes by employing strategic, balanced business guidance."
Jeff Rudolph is a founding partner of CFO Advisory Group who brings more than 25 years of financial experience to the firm. His extensive financial knowledge and diverse professional background brings a depth and span of expertise in a broad range of industries.

His 12 year tenure with a Big 4 public accounting firm combined with a decade of Chief Financial Officer duties for private pre-IPO as well as publicly traded companies subject to SEC and Sarbanes Oxley reporting requirements, assures clients they are receiving the highest quality, ethical guidance in the realm of their financials. In these roles, Rudolph led various operational and substantive initiatives related to financial operations, mergers and acquisitions, financial planning and analysis, and multiple financial functions. His diverse industry experience includes a significant period with a Denver-based engineering company delivering technology solutions in the public and private sectors, and working with fast growing entrepreneurial financial services companies.

Rudolph graduated with a Bachelor of Arts degree from Wittenberg University and holds a Master of Business Administration from the University of Denver.
"Not only do we provide our clients with good, practical solutions to their accounting and financial needs today – but we do so with an eye on the future. Understanding your current situation and your future goals are equally important in finding the right solution. All of this is administered with a strong dose of good judgment to help create value for our clients."
As a partner with CFO Advisory Group, Mike Raisch brings a rich professional history to our clients. He has considerable experience as a CPA advisor to a long list of privately held clients in a variety of industries. Raisch has experience as a partner in both local and national CPA firms, including work in the financial and tax fields. In addition to his professional-firm background, he has more than 18 years of executive management experience as a CFO and as a COO.

Raisch was a key executive in a company that increased revenues three-fold over a ten-year period of time and enabled this growth by supporting the accounting, financial, and IT system needs of the organization. While the majority of this growth was organic in nature, he also managed the negotiation of several small acquisitions and post-closing integrations. He was also the team-leader in ERP and inventory management system implementations.

Raisch graduated with a Bachelor of Science degree in Accounting from the University of Colorado. He has held many specialty designations over the years and has been an active member in the Financial Executives Institute (FEI).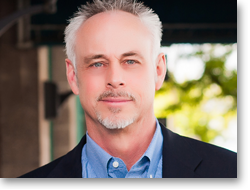 "Understanding the unique needs of each individual client and having the resources with a broad range of deep practical experience and expertise to solve problems and add considerable value sets our firm apart. We provide distinctive and cost effective solutions in helping our clients rapidly achieve unparalleled success."
Norm Thiele is an accomplished operationally trained financial executive with C-level leadership experience across a wide range of corporate disciplines including Finance, Operations, Information Technology, and Mergers and Acquisitions. He is passionate about finance and business growth and excels at developing and executing business strategy, developing and administering world-class financial governance, and has successfully led complex game-changing projects on a global scale.

Thiele honed his business and leadership expertise over a twenty-five year career with the Gates Rubber Company, a global manufacturer of engineered power transmission products for the automotive industry, where he served as Division Controller, Chief Financial Officer, Chief Information Office, and Vice President of Mergers & Acquistions. He is a veteran of numerous restructurings, turnarounds, acquisitions, and divestitures, and has led the commercialization of several high growth greenfield ventures. Norm is an experienced financial consultant who has provided strategic advisement, finance and operational support, and capital formation assistance for numerous start-up and small/mid-market companies spanning a wide range of business sectors.

Thiele holds a Bachelor of Science degree in Finance from the University of Colorado at Boulder, an MBA from Regis University, and is a Certified Management Accountant (CMA). He is very active in the Denver community serving as a Board Member of the Association for Corporate Growth and Vice Chairman of the Board of Red Rocks Credit Union in Highlands Ranch Colorado.
Copyright © 2011 CFO Advisory Group